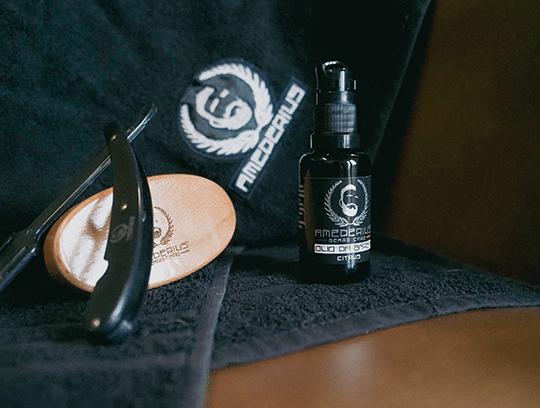 Amederius Beard & Hair Care
Designed and produced by a real Barber for those who appreciate high quality!
Excellent to integrate into your daily beard and hair care routine, they do not contain parabens, sulphates, silicones and dyes. They are professional products useful for the care of a stiff beard, for the irritation of dry skin, fantastic for changing the style and for shaping the latest trend mustache.
Here's what our community thinks

Serious and punctual company with always a nice gift in the order.
100% natural Italian product. Beard Butter the most exceptional product, absolute innovation, makes your beard soft and fragrant all day.

I recommend trying them all, both for beards, mustaches and hair.
Really very good products (tested by me personally) 100% Made in Italy.

Shampoo, oil, shaving butter and protective spray. Simply fantastic! Serious company! Fast shipping and attentive to customer requests! Highly recommended!
Italian product! I tried:
I recommend the products of this brand which are really excellent!
Amederius is not a simple care product, it is the essence of what a man really needs… The vast range of products are the result of experience and the need for a product that is the exception and lasts over time!

And nothing… Quality is quality!
I've been using them for a while… Never without them again… Top.
L'innovazione, il cambiamento e gli articoli unici presentati da Amederius per la cura e l'estetica della barba.